Bloodbath Arena DLC
"Dead Island Bloodbath Arena DLC" was released yesterday. It contains four arenas with new challenges for single player or co-op mode. All items and XP earned in the Bloodbath Arena transfers over into the campaign mode. DLC also comes with a new exclusive weapon called the brain wave bomb.
Can you survive the endless waves of zombies long enough to rack up your experience points and grab yourself some good loot?
For you lucky guys that Pre-ordered Dead Island, the DLC package is free. For everybody else it's either $9.99 US Dollars or 800 Microsoft Points.
Dead Island Patches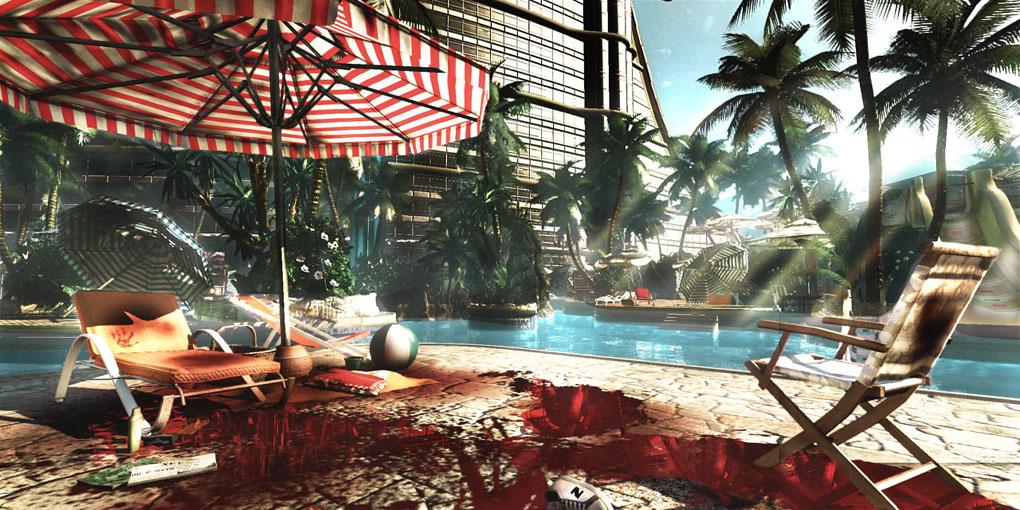 On November 8, 2011, the latest PlayStation 3 patch was released, and on November 9th the XBOX 360 patch was released.
With these patches you can enjoy game play and reach up to level 60. There are new weapon mod blueprints, and best of all; Infected damage has been reduced and they can no longer interrupt your attacks (finally!).
The Kick ability has been balanced and now uses stamina (boo!) and you can pick up items instantly.
Other bugs that have been fixed in the patches include:
No longer dropping an equipped item to heal with a medkit
In co-op mode all weapon crates will have rewards
When drinking an energy drink, equipped items do not mysterious swap
Smarter respawn point selection (that's good. Respawning in some areas put me directly in the middle of a crowd of zombies, and in the city, the Infected. Talk about a pain in the butt...)
A number of other co-op mode bugs have been fixed as well, including issues with Purna's ending Fury with only her fists equipped, map tracking after dying, and zone info in the City of Moresby's Quarantine Zone.
Dead Island Comic
Did you miss the limited edition promotional comic Marvel put out for Dead Island that appeared at the San Diego ComiCon? Well you're in luck, as it is now available online for your reading pleasure
here