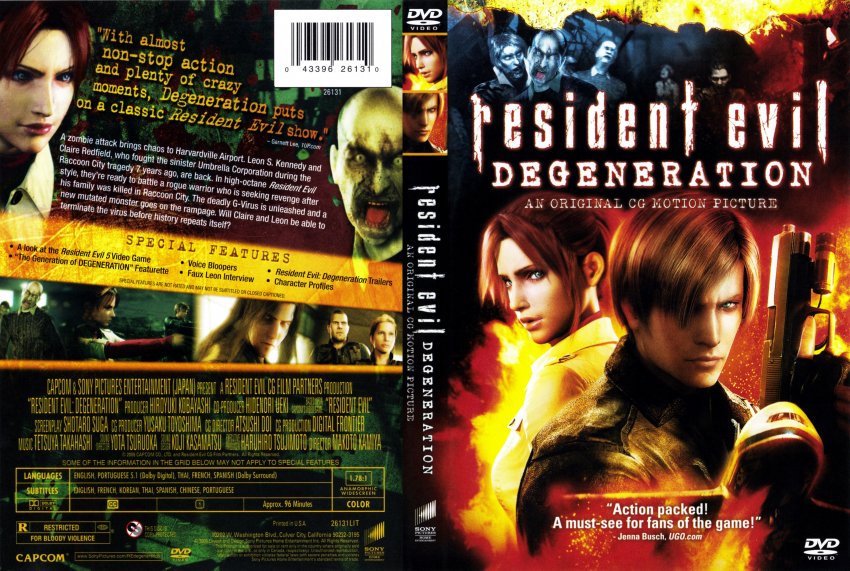 This week's free movie is "Resident Evil: Degeneration" and can be found
here
Watching "Resident Evil: First Hour" got me in the mood to watch more Leon Kennedy goodness. I came across "Resident Evil: Degeneration" on Hulu, where you can watch it for free.
"Resident Evil: Degeneration" takes place seven years after the events of Resident Evil 2, where Raccoon City was decimated by a zombie outbreak caused by the evil Umbrella Corporation.
Claire Redfield is now a human rights activist and Leon Kennedy works as an agent for the U.S. Government. The duo reunites after a plane crash at an airport releases a new zombie outbreak. Can they stop it the spread of the deadly G-Virus before it's too late?
Watch the trailer below.